Experience. Quality. Reliability!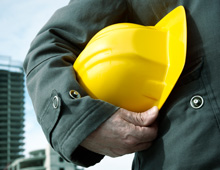 Welcome
Zalini Group is a management and engineering services consultancy.
We provide support to organizations that invest in, own, operate assets in various sectors including property, infrastructure, oil and gas, and energy.Our dedicated and professional staff provides hands on approach to keep cost in line and maximize profit for our client. We invite you to visit our links and feel free to contact us if you should have any questions.
Work team
Human Resources
Latest Services
We use our vast experience and resources to support organizations to deliver projects on any scale, and help in implementing operating programmes. We have a range of expertise to cover every area of project planning, delivery and business improvement, at every stage of the project.
Mission
We will continue to work hard to meet the needs of our client in every aspects of management and
engineering including corporate services. We will dedicate to detail on all our clients' investments.
Here are our principles to achieve that.
1.Quality.We focus on Quality. We are Quality driven
through our Quality people, services, processes
and organization.
2.Our people.We treat all employees with dignity & respect,
and embrace diversity to create a place where each of us can be ourselves and hold each other
to that standard. We continuously encourage participation in decisions impacting employee work lives.
3.Our clients.We build value for our clients through the
strength of our people by consistently producing superior operating results.
more